AER AWARDS 2016
About the Award
The Richard L. Welsh Chapter Leadership Award was established in 2016 to recognize professionals who have contributed outstanding efforts in AER chapter leadership. They demonstrate achievement as leaders who embody the qualities of honesty, common sense, good decision making, communication, commitment to the field of visual impairment and blindness, and respect for diverse opinions. Recipients inspire new membership and leadership in chapters and beyond, mentor new professionals in the field, and invite collaboration to promote AER membership and recruitment.
About Richard L. Welsh
Richard L. Welsh led the consolidation of AER's predecessor organizations, the American Association of Workers for the Blind (AAWB) and the Association for Education of the Visually Handicapped (AEVH) in the early 1980s. Rick went on to serve with distinction as AER's first president from 1984-1986.
Dr. Welsh was the recipient of numerous honors that include the AER C. Warren Bledsoe Award, the AER Shotwell Award, and the AER Orientation & Mobility Division Lawrence Blaha Award. In 2008 he was inducted into the Leaders and Legends in the Blindness Field's Hall of Fame. A staunch advocate for professionalization of the field, he championed codes of ethics, certification, licensure, continuing education, professional literature, program standards, and accreditation of schools and agencies.
A graduate of Western Michigan, he taught O&M at the Western Pennsylvania School for Blind Children. He established the O&M teacher training program at Cleveland State University, was Superintendent of the Maryland School for the Blind from 1977 to 1989, and then became the President of the Pittsburgh Guild for the Blind. He led the consolidation of the Pittsburgh Guild and the Pittsburgh Association for the Blind into the Pittsburgh Vision Services and retired from there in 1990.
After his retirement, he maintained his very active involvement in AER, presenting at conferences, serving on committees, and conducting AER LIFT sessions. He passed away in 2014 at the age of 70 leaving a rich legacy of service to the field and to AER.
Richard L. Welsh Award
---
This year's recipient is:
Joseph P. Helm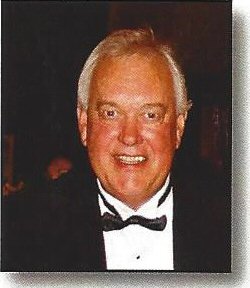 Joseph P. Helm, Jr. retired as Assistant Commissioner from the Alabama Department of Rehabilitation Services on April 1, 2014, after serving 24 years with the agency providing a variety of management and administrative functions for Alabama's federal-state program of vocational rehabilitation.
A native of Kentucky, he served in the United States Army from 1963 - 1966 and later achieved a Bachelor of Science degree from Murray State University, Murray, Kentucky, majoring in Industrial Education and Psychology. He completed his Master of Science from the University of Arizona, Tucson, Arizona, with an emphasis in Vocational Assessment and has completed over 120 post graduate hours from Auburn University, Auburn, Alabama.
Joe's personal connection to AER and the field of blindness began in 1995 when a former commissioner asked him to administer Alabama's Business Enterprise Program (BEP), nationally known as the Randolph-Sheppard Vending Program. The program had histoically a gnarly reputation, functioning with outdated rules and processes, and was annually serving over 100 legally blind men and women vendors whom Joe grew to appreciate. After 19 years of leadership, both vendors and staff appreciated his work and the program's growth from $14 million in sales in 1995 to $28 million in 2014.
Joe has held an officer or board position in the AER Alabama Chapter for 20 years, currently serving as the Chapter's Treasurer. In 2008-2010 he served on the AER International Board as the District 5 Representative. While Joe initiated the chapter's website and its chapter Leadership Training Initiative, he is most proud of the assistance he received from Alabama Chapter members to support and develop the Billy Don Sims Scholarship Fund, now worth $125,000. This fund supports the educational interest of students desiring to work in the field of blindness for many years to come.